March 13, 2020
Dear Valued Storm Creek Customer,
Storm Creek is committed to providing better, over-the-top service, and quality outdoor-inspired apparel for everyone. The wellbeing of our customers, employees, and partners is our top priority.
We know that for many of us right now, the uncertainty over the potential outcomes of the COVID-19 (coronavirus) is top of mind. We wanted to provide you with some insight as to how this is impacting our business.
Our Supply Chain
We have three outstanding garment factories in China, and two in Vietnam. We have been in constant communication with all of them since the day we heard about COVID-19. Currently, all our factories are up and running with at least 90-100% staff. That is great news.
One of the hurdles related to the COVID-19 is getting fabrics and accessories from fabric mills to the factories. The fabric mills shut down for Chinese New Year and remained closed shortly after as the COVID-19 hit, causing delays to their normal output.
While most fabric mills are back up and running close to normal capacity, the shutdown has caused delays for many fabrics, including those used to make some of our products. Therefore, four of our new Fall 2020 retail styles are affected and we've decided to stop production.
This includes two men's and one women's style that were expected for summer delivery. We will be in contact with those customers who have already placed orders to offer suggestions or replacements.
All other orders are expected to be delivered on time. There are currently no concerns for Fall 2020 deliveries, but we will reach out to customers individually if issues arise.
Our Home Offices
We are taking all the necessary preparation to ensure our employees are staying healthy and our facilities are as clean as possible. In addition to a strict hand-washing protocol, all our office space and equipment is being cleaned twice per day. Anyone who may show signs of illness are being told to stay home.
If the virus begins impacting our communities on a widespread basis, preventing employees to report to the office, we will initiate a work-from-home policy. Those who can currently work remotely are being encouraged to do so.
Here at Storm Creek, we are in the business of doing good for the community and the environment. Potentially spreading this virus isn't part of our plan, which is why we feel it's important to do our part to help protect against and fight this situation.
We are monitoring the circumstances very closely and will provide additional information as needed. In the meantime, if you'd like to check the status of your order, please contact Mary Kettler, at [email protected], or call (651) 480-3000.
Sincerely,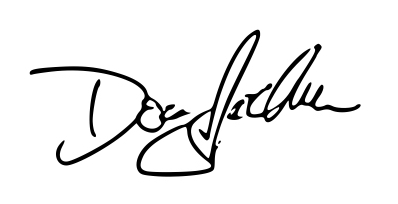 Doug Jackson
Storm Creek President