logoed apparel methods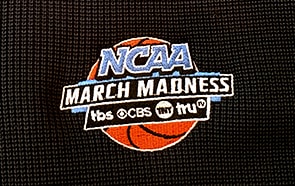 EMBROIDERY
Embroidery is by far the most common decoration style, involving high-density decorative stitching on fabric that evolved from handwork to today's high-speed, computerized multi-head machines. With our state-of-the-art embroidery equipment, custom thread colors, and digitizing software, your brand can be applied to a wide range of our products.
Tips >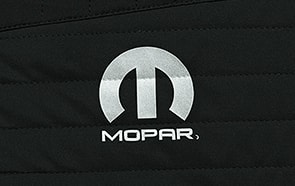 HEAT TRANSFER
Think of this method as a more advanced and higher quality "iron-on transfer." The actual transfer is created digitally, in sheets, and applied using regulated heat and pressure to bond, or seal, the graphics onto the fabric. This method is appropriate for lightweight and woven ("slippery" or "smooth") fabrics. It is not an option for textured and knit fabrics.
Tips >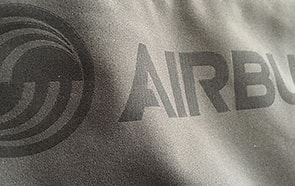 LASER ETCH
Laser Etching involves a computerized laser to precisely "burn" a logo or design into the top layer of the fabric. The type and color of the fabric is key to knowing if this method is appropriate. This method of decorating apparel is really growing in popularity and is a great way to add a logo in a subtle and unique way.
Tips >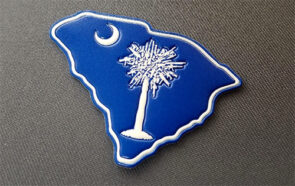 FLEXSTYLE 3D HEAT TRANSFER
A revolutionary new embellishment that gives a premium look and extraordinary 3D feel to your apparel. Nothing adds value and attracts attention like the dimensionality, soft texture, and vibrant colors of these new applications.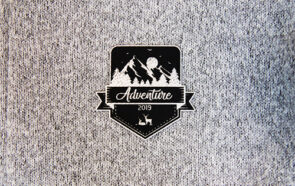 LEATHER PATCHES
A leather patch is the perfect way to add dimensional depth and texture to your garment. It's a great way to add an elegant touch, plus they are much tougher and sturdier than other decoration methods.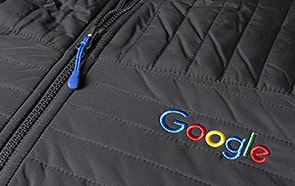 CUSTOM DESIGNS
Lean on our combined in-house design expertise and extensive private label experience with three decades of supplier relationships to create one of many different custom possibilities for your outdoor-inspired apparel. We offer a variety of zipper pull colors, logo design, and tagless apparel options.
Embroidery tips
The logo first needs to be digitized (recreated for use on an embroidery machine)—the result is a .dst file. The customer may already have a .dst file, which – if in the same size as desired on the new garments – can be reused and save the cost of digitizing. There are other types of embroidery files, such as .emb and .ofm. If a customer thinks they have an embroidery file, please send it to [email protected] to have it verified as compatible to ensure the digitizing fee can be waived.
When starting a project, appropriate thread colors need to be chosen for each color in the logo. Storm Creek has a thread color chart that shows thread choices and their PMS color equivalent. Special colors (not on our chart) can be used, at an upcharge. The customer will receive a digital proof of their digitized logo, with selected thread colors, on a digital swatch of their chosen apparel fabric. A physical sew-out sample can be requested and sent ($8.00 plus shipping).
Keep in Mind
The sheen of the thread and the subtle texture of the embroidery add a rich look and feel to any garment.
Embroidery is more durable and less susceptible to fading/peeling from washing than other decoration methods.
Intricate designs and small lettering on an original logo may need to be simplified/enlarged or otherwise edited for the best digitizing results.
The price is based on the number of stitches so large and/or intricate logos can result in a high stitch count and thus higher cost.
Knowing which garment will be decorated in advance of digitizing is important. For instance, if it's going on a lightweight garment, the logo should be digitized with fewer stitches so the finished product does not "pucker" in the embroidered area.
Some garments have features that may limit the size/location of the embroidery. Also, be mindful that the men's version of a style may work for a certain size/location, but the women's companion piece may not (i.e. there may be different pocket locations.)
If a customer has already had their logo embroidered but does not have access to the digitized file, it is still very helpful to have a photograph of the last embroidery they did. This helps us both match the previous (approved) design as closely as possible and show us what modifications have already been made to the official logo that the customer may not notice/be aware of.
If a design has a high level of detail or a high stitch count it can be beneficial to consider a printed applique or type of patch. We have access to several different types of patches that may meet the customer's needs in a more cost-effective way.
If a design is very large an applique should be considered. This uses colored twill to cover large monochromatic areas of the design in order to reduce the stitch count. It is also great for large lettering.
Heat transfer tips
This method can accommodate logos with finer details and smaller text better than embroidery.
Transfers are available in many different finishes, we will recommend the right one(s) for your selected garment.
Full color and PMS matching is available, as well as reflective.
Heat transfer should not be done on certain fabrics that can't be exposed to the high heat from the press. A specific temperature range for the pressing will be specified.
This can be more cost-effective than screen printing for smaller orders.
There are many placement possibilities for heat transfer because you don't have to worry about fitting a hoop anywhere, or having embroidery backing showing.
Instead of standard "flat" transfers, you can order emblems, patches, and other three-dimensional transfers to be applied via the same method.
Laser etch tips
Intricate designs can usually be laser etched with precision; however, laser etching is at the mercy of the fabric. A smooth fabric will laser more cleanly. Fleece can be lasered, but fine details may be lost in the pile of the fabric.
Laser is always a tone-on-tone look.
The resulting decorated area has a softer "built-in" feel, versus embroidery, heat transfer, or screen print.
Laser etching permanently changes the garment, and it will never crack, fade, peel or fray.
You can laser etch over zippers, pockets, etc. in ways not possible with other decoration methods.
Pricing is calculated by logo/design size
---
We're here to help
The Storm Creek Customer Experience Team is here to help you through decoration questions and orders from start to finish. We are happy to consult with you in the early stages of an order so that we can direct you and your customers to the right options and considerations from the beginning. Share the logo/design as soon as possible so we can present solutions. Even if a design looks simple, it may turn out to be much more complicated than expected and this early consultation can alleviate customer frustration and lost time.